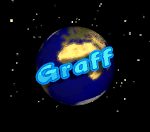 Drills
Reamers
Countersinks & Counterbores
Taps & Dies
End Mills
Milling Cutters
Cut Off Blades
High Speed Tools
Cobalt Tools
Carbide & Carbide Tipped
Arbors, Adapters & Sleeves

Dear Distributor,
Do you ever receive inquiries on special tools that you do not have in stock? Why turn business away?
Call us now for a quote on:
Metric Sizes
Special Shanks
Special Lengths
Special End Mills
Special Milling Cutters
Metric End Mills
Special Solid Carbide Tools
Special Carbide Tipped Tools
Etc...